AIRAC UPDATING
Updating navdata for STKP requires a valid navigraph subscription. There are two methods to update your navdata.
1. FMS Data Manager
Open Navigraph FMS Data Manager, and navigate to 'Addon Mappings'

Press 'Add'

In the dropdown that appears, select 'SimToolkitPro v0.4 (and above)
Press 'Install into...' and select 'Default folder'

Then, go back to 'Addon List'

Click On SimToolkitPro

**ENSURE SIMTOOLKIT IS CLOSED FULLY BEFORE THIS STEP** Finally, Press 'Update'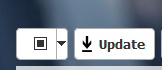 And you're done!
2. Manual Installation