Over 93000 registered users
100% FREE Forever, No Paywalled Features!
Multiplatform/Sim Support
---
SimToolkitPro works with Windows, Linux and Mac. X-Plane 11, X-Plane 12, Prepar3D and Microsoft Flight Simulator are all supported out of the box with minimal setup required.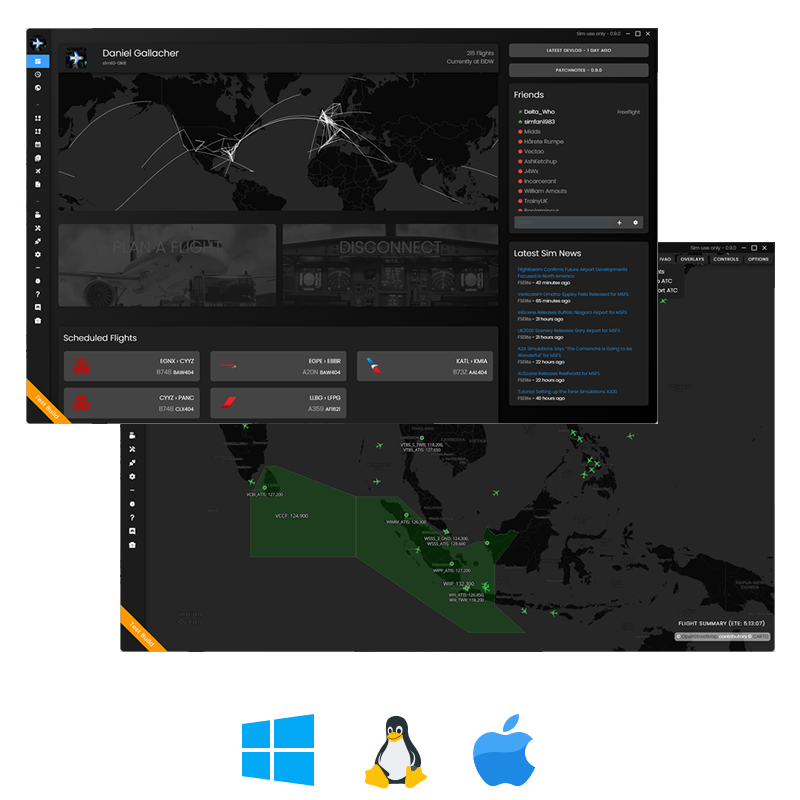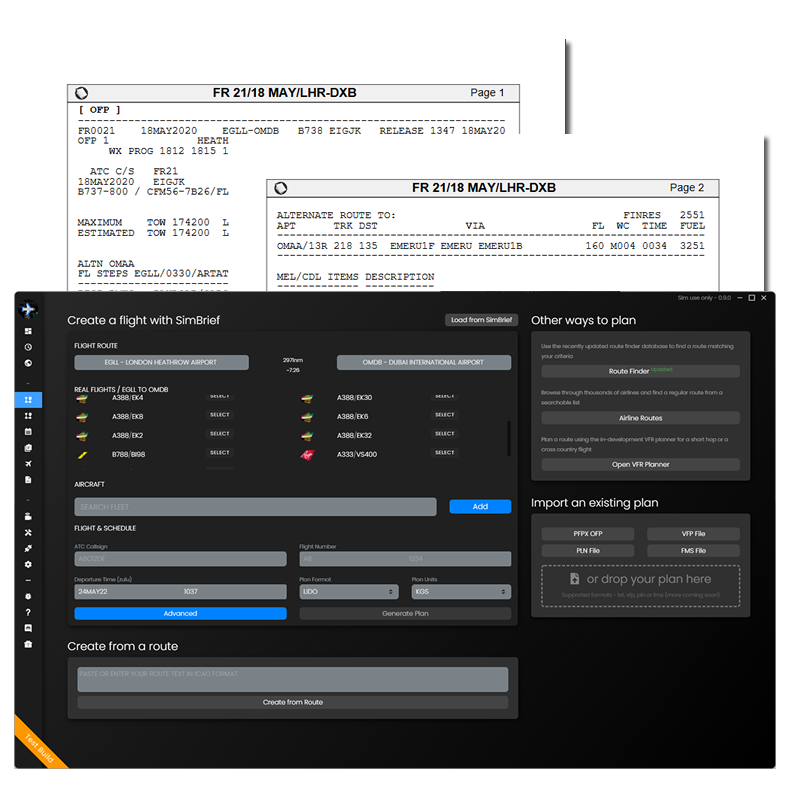 All your planning in one place
---
Advanced integration with SimBrief and the import options for most major planning software is all you need to get flying.
Flight Sim Network Support
---
Supporting all major networks including VATSIM and IVAO, you can track online flights and live ATC coverage for your scheduled flights.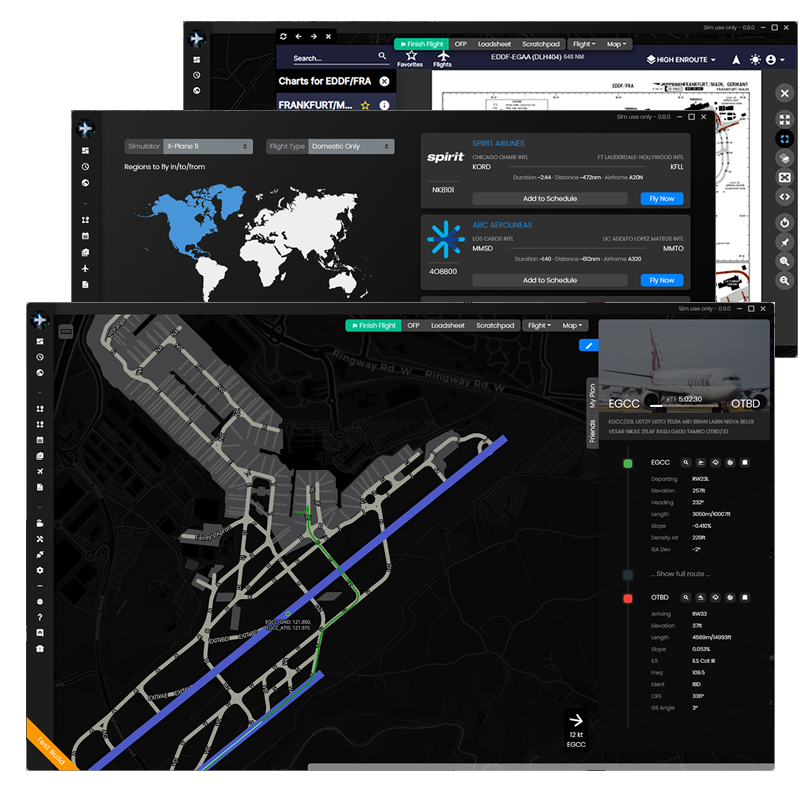 Unrivalled Features
---
Airline Routes, Global Taxi Mapping, Custom in-app browsers, Live METAR, TAF and NOTAM search, Streaming Tools, Map Annotation, Flight Diversion and much more.
Detailed Logbook
---
Unlimited storage of data with remote backup (requires a 100% free account) for all of your flights across all simulators. Detailed touchdown data for analysing your landings along with high datarate telemetry from the simulator.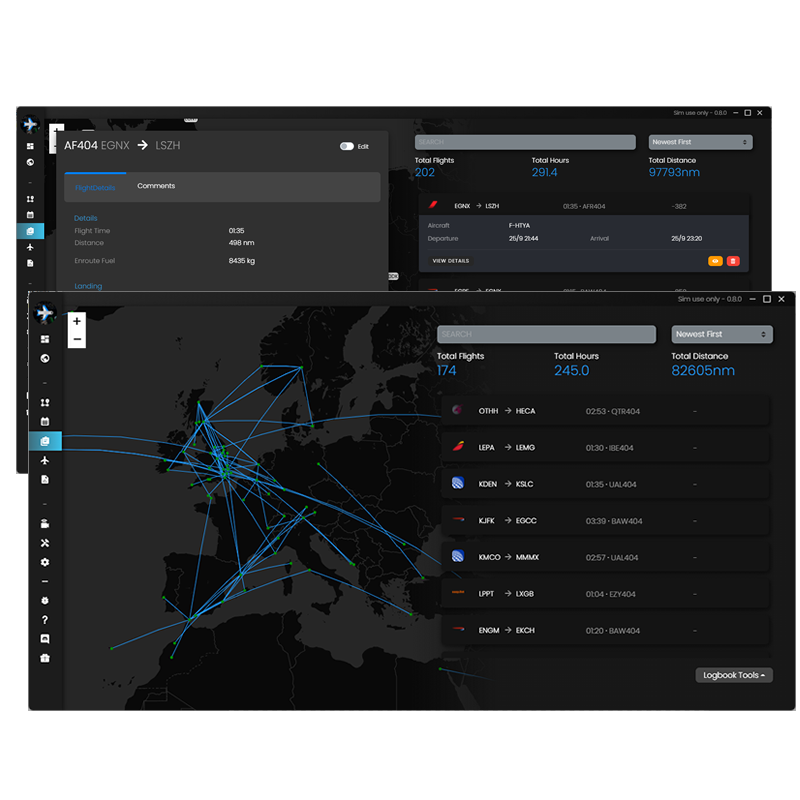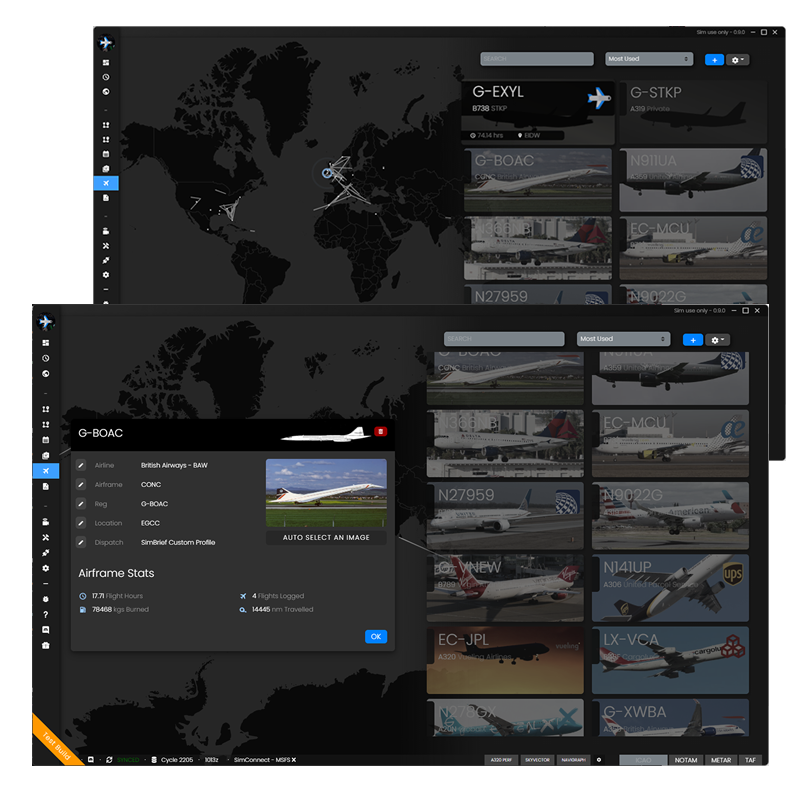 Fleet Management
---
New visual fleet management with better ICAO support, historical airline data and a per-aircraft tracking map for all its flights and flight hours
Streaming Tools
---
If you are a content creator and want to display your flight information you are fully covered with the new streaming overlay system. Fully customisable elements, zero branding, fully editable using the Twig templating language and customisable with CSS.