Client and Plugins
SimToolkitPro is currently available as client application for Windows, Mac and Linux.
SimToolkitPro Win
Installer exe download.
Download
SimToolkitPro Linux
AppImage format download.
Download
SimToolkitPro MacOS
DMG format download.
Download
---
SimConnect Server
If you intend to run SimToolkitPro on a different device to your ESP based simulator (FSX/Prepar3D/Microsoft Flight Simulator), you will need SimConnect Server. A tiny app that bridges the connection between your simulator and SimToolkitPro
X-Plane 11 users do not need this as the plugin handles all network communication.
---
Installation Troublshooting
Black/White Screen on Startup
This is around 95% of the time caused by Windows Controlled Folder Access stopping SimToolkitPro from being able to write to the Documents folder. You can check by searching "Controlled Folder Access" in the start bar.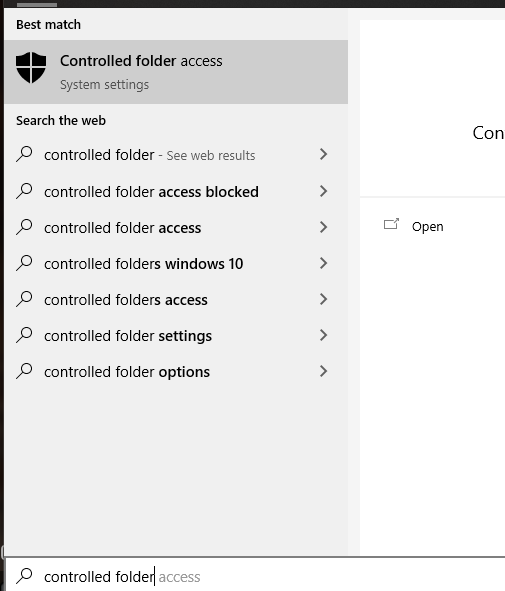 Once opened if Controlled Folder Access is Disabled post in the Discord for further help. If it is enabled open the "Block History".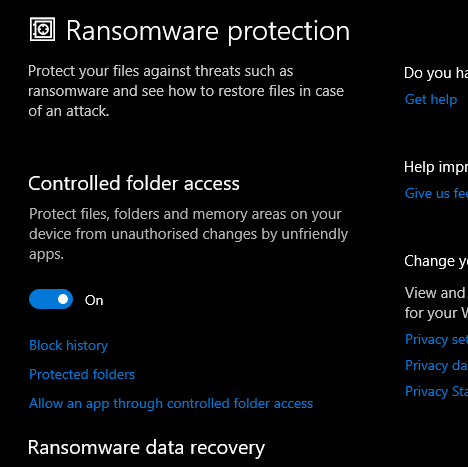 Check through the entries in the list (You may have to clear filters first) and find one that looks like below, mentioning SimToolkitPro.exe.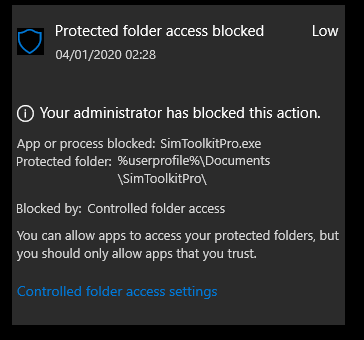 On the Actions button select "Allow on Device" and confirm any prompts. Restart SimToolkitPro and it should start up to the dashboard as normal. Any further problems, join the discord and get in touch there for help!
The other 5% of the time, the black screen can be solved by removing the settings.db file from the Documents/SimToolkitPro folder.